Regular price
Sale price
$64.99
A MINI DEVICE FOR BIG MOVIE NIGHTS
Watch your favorite movies/shows anytime, anywhere! The TSP™ HD Mini Projector's innovative system connects easily to all of your devices and is small enough to fit perfectly in your pocket.
BUILD YOUR OWN THEATER ANYWHERE
The TSP™ HD Mini Projector is a complete and portable home entertainment system with built-in speakers and an upgraded LED technology that displays clear and sharp imagesand puts less stress on the eyes than a standard backlight screen. Its compact form factor allows you to carry it everywhere you go!
• LEVEL UP FAMILY MOVIE NIGHTS
• WATCH IN THE COMFORT OF YOUR OWN BED
• OUTDOOR CAMPING TRIPS
• KEEP KIDS ENTERTAINED
• PERFECT FOR TRAVEL
YOUR PERSONAL MOVIE THEATER EXPERIENCE
Turn any surface, even outdoors, into a massive home theater up to 220 inches diagonally! Life-like projection size for you to enjoy movies, tv shows, sports, even video games!
COMPATIBLE WITH ALL DEVICES
Enhance your entertainment experience with TSP™ HD Mini Projector for movies, TV, gaming, and music.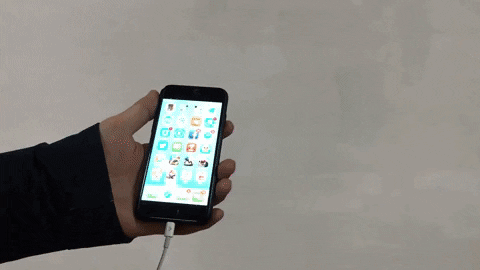 Connect with iPhones, Androids, laptops, USB drives, DVD players, Amazon Fire TV Sticks, and Xbox/PS4 with an HDMI adapter!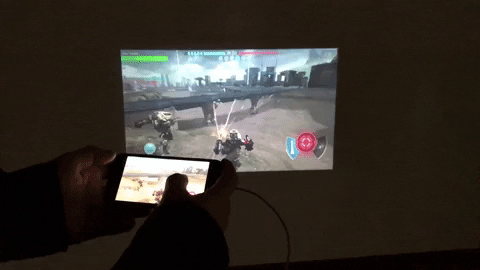 FEATURES
 Bright and Vibrant images: 600 Lumens, accurate colors and rich contrast with deep blacks and bright whites, even in rooms that aren't totally black.
 Compact & Portable : 5 x 3.4 x 1.8 inches and 6oz (12.7 x 8.6 x 4.6 cm and 170g )
 Projection Distance : 0.8 - 2 m (for best performance)
 NeverDieLamp: 30,000 hours of lamp life
 Built-in-Speaker also features a special port to use your own external speaker (Does not support Dolby Audio)
 Works with any device : HDMI, USB, AV cord, 3.5mm jack, Micro SD and TF card connections.
 Outdoor use : can be powered from just a powerbank. Perfect for camping, business meeting and travels
 Harmless LED light : The American Bridgelux LED light is harmless for the eye and has a a very small power consumption.
 Estimated delivery time 14-21 days